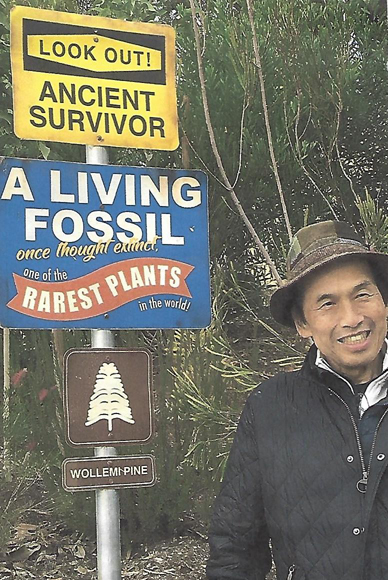 Ever the jokester, Geoff sent us this image when
we asked for a mug shot in 2019.
All of us at VBL-land were shocked and saddened to hear the news of the death of Geoffrey Wong. Geoff was a founding member of VBL back in 2001, as well as a TV movie host, politician, attorney and all-around character. He came back to entertain us with his tale of "stealing" the Delta King at our meeting in October of 2019.
Geoff's energy, intelligence and droll sense of humor have served him well in his 50 years as a busy Sacramento attorney. In his spare time, Geoff saved the Delta King from the clutches of San Francisco attorney Melvin Belli, successfully sued former speaker Willie Brown for possession of Gov. Jerry Brown's former apartment, ran unsuccessfully for mayor of Sacramento (although he did place third in a field of eight), wrote two novels, served as host of "GWAT" (Geoff Wong's Adventured Theater) on KCRA/3, and as film reviewer for KCRA/3. KVIE/6 and the Sacramento Union, traveled to 29 countries and won the Sacramento Frisbee championship.
And to cap it all off, he appeared as the "real" contestant on CBS' "To Tell the Truth."

copy Jim Drennan